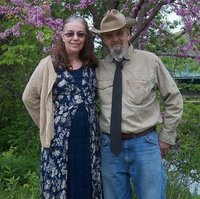 Kenneth "Ken" Milazzo
Woodhull, NY | Kenneth Milazzo, 66, of Wells Road, Woodhull, NY, passed away suddenly on Thursday, November 30, 2017 at the Arnot Ogden Medical Center in Elmira.
Ken was born in Passaic, New Jersey on February 10, 1951, the son of the late Salvatore and Dorothy (Kileen) Milazzo. He was raised in New Jersey and worked as a young man for several years in pipeline construction. He moved to Woodhull in 1988 and was employed as a heavy equipment operator by R.L. Callahan Company in Beaver Dams, NY.
Ken loved the outdoors. He was an avid hunter and a diehard Harley Davidson rider. He was always a very hard worker and put in long hours to provide for his family.
He is survived by his lifelong partner and best friend, Jody Rowland at home in Woodhull, his sons, Joshua Rowland of Interlaken, NY, Timothy (Sara) Rowland of Woodhull and serving in US military and Kenneth F. Milazzo of Woodhull, his grandchildren, Hannah, Nicholas and Alyssa Rowland, his brothers, Salvatore Milazzo Jr. of Hudson, Fl and Johnny Milazzo of Spring Hill, FL. his sisters, Kathy Wood of Arlington, TX and Joan Finn of Greenwood Lake, NY and many nieces and nephews.
Ken was preceded in death by his parents, his brother, Frank Milazzo and his sister, Rosemary Dixon.
The family will be present to receive friends on Thursday, December 7 from 4 to 6 pm at the H.P. Smith & Son Inc. Funeral Home, 1607 Main St. Woodhull, NY.
In lieu of flowers, donations may be made on a Go Fund Me account established in his name to help offset medical and funeral expenses.