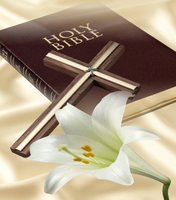 Peggy Jean Miller
Peggy Jean Miller, 81, of Buffard's Riverside Estates, Lawrenceville, PA, passed away at home on December 24, 2017 in the loving presence of her sons.
Born in Jasper, NY on March 6, 1936, she was the daughter of the late John and Cecil Wade Harrington. She was a graduate of Addison Central School. Peggy then attended Geneseo Teacher's College in Geneseo, NY where she earned a Bachelor's Degree in English Education and Library Science.
Following college she taught in the Watkins Glen area before moving to Buffalo. In Buffalo she was a librarian and teacher at the Pine Hill High School and later became a librarian at the VA Medical Center Hospital in Buffalo.
In 1967 Peggy married Robert L. Miller in Elkland, PA. They moved to Texas where Peggy began work with Montgomery Ward as a customer service agent. She then went to Sears Roebuck where she retired after several years in customer service there.
On December 17, 1992, Bob passed away while they were in Texas. Following Bob's death, Peggy returned back to the area and made her home in Lawrenceville. While living here, she was a very active member of the Presho Methodist Church. She was a long time treasurer of the Church, just recently leaving that role due to poor health.
Surviving are her sons, Thomas Miller (Lisa Walker) of Westfield and James Miller of Lawrenceville, her sister in law, Barb (Kenny) Morseman of Addison and many nieces and nephews.
Besides her husband Bob, Peggy was preceded in death by all of her siblings, Leon Harrington, James Harrington, Robert Whiting, Betty Housel, Mary Seymour and Fannie Koon.
Following Peggy's wishes, there will be no services. Her ashes will be buried with her husband in Addison Rural Cemetery, Addison, NY.
In lieu of flowers, please consider memorial donations to the Presho Methodist Church Kitchen Fund.
Arrangements are being handled by the H.P. Smith & Son Inc. Funeral Home in Woodhull, NY.