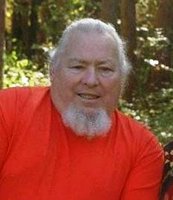 Dale Kenneth Quick
Dale Kenneth Quick, 74, of County Rte. 21, Addison, (Town of Woodhull), passed away on Monday morning, January 8, 2018 at the Arnot Ogden Medical Center in Elmira.
Dale was born in Woodhull on September 19, 1943, the oldest child of the late Kenneth and Gertrude (Delill) Quick. Following school, Dale entered the US Army, serving active duty from 1963 to 1966. He was discharged from the US Army Reserves in 1969.
On September 17, 1966, he married the former Kathryn Young at the Hedgesville Presbyterian Church. They made their lifetime home in Hedgesville where Dale and his family operated the Quick farm.
Dale had worked at various jobs in his adult life including Corning Glass, Ingersoll Rand, NYSEG and eventually retiring from SKF Industries in Hornell following 20 years of employment there. After his retirement, he was a self employed trucker specializing in livestock hauling and dump truck work.
A life member of the Woodhull Fire Department, Dale was a former EMT and Fire Policeman there. He was an avid deer hunter and enjoyed attending farm auctions in search of that item that he couldn't live without. His prized 1960 Dodge one ton truck was his pride and joy.
Dale was a very loving Husband, Dad, Grandpa and friend. His grandchildren held a very special place in his heart.
Surviving is his wife of over 51 years, Kathy Quick at home, his children and their spouses, Dale and Debbie Quick Jr. of Addison, Patty and Chris Carlson of Painted Post and Amy and Adam Wensel of Jersey Shore, PA, grandchildren, Crystal (Nick), Craig (Maria), Erik (Sabrina) Shawn, Beth (Chris), Zack, Dawson, Carson and Carter, great grandchildren, Daeman, Hunter, Selena, Isabella, Jayden, Abel, Annie, Shiloh, Ariya and Rowan, siblings, Dora (Jim) Stanford of Jasper, Mary (Ron) Brown of Addison, James Quick of Bath, Charles (Debra) Quick of Corning, Diane Smithers of Lindley, Gerald Quick of Jasper, Dorothy Kendall of Florida, Dean Quick of Cameron Mills and David (Laurie) Quick of Cameron and many nieces, nephews and cousins.
A celebration of Dale's Life will be held in the near future with time and place to be announced.
Memorials may be made in Dale's name to the Woodhull Fire Department, PO Box 266, Woodhull, NY 14898.
Arrangements are with the H.P. Smith & Son Inc. Funeral Home in Woodhull.