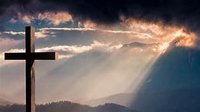 Mark Wayne Wilson
Mark Wayne Wilson, 60, of Corning, NY, passed away on Wednesday, January 10, 2018 in Corning.
Born in Corning on December 19, 1957, Mark was the son of Marvin L. and Vivian J. (Card) Wilson. Raised in Corning, he was a 1976 graduate of Corning West High School. He served in the US Marine Corps from 1978 to 1979.
Mark worked several years as a mechanical designer. He had been employed by Corning Inc. and Morison Knudsen as well as a contracted employee for Corning. He also was a shipping and receiving supervisor at Vulcraft of New York in Chemung, NY.
He was a member of the Calvary Baptist Church in Gibson and a former member of the Corning VFW Post.
Surviving are his parents, Marvin and Vivian Wilson of Corning, his sister, Cynthia Wilson and his brothers, Matthew (Helen) Wilson and Timothy (Ruby) Wilson, all of Corning, along with many nieces, nephews, aunts, uncles and cousins.
Funeral services will be conducted on Tuesday, January 16 at 2 pm at the Jeffrey Smith Jr. Memorial Chapel on the grounds of Woodhull Cemetery. Pastor Jefferey Becker will officiate.
Burial, with military honors, will follow in Woodhull Cemetery.
Arrangements are with the H.P. Smith & Son Inc. Funeral Home in Woodhull, NY.