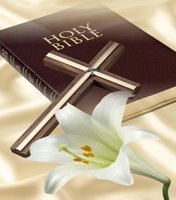 Gary L. Gurnsey
Gary L. Gurnsey, 64, of W. Pulteney St., Corning, NY, passed away on Monday, January 22, 2018 at Corning Hospital.
Born in Hornell, NY on August 22, 1953, Gary was the son of the late Harry O. and Margaret E. (Daniels) Gurnsey.
He was a 1971 graduate of Troupsburg Central School and had attended Williamsport Community College.
Gary lived for many years in Liberty, NY where he retired as a store manager for Rite Aid following a long career with them. He returned to the area two years ago to be near family. He was an electronics junkie who loved exploring the internet and using the latest electronic devises. He enjoyed time with family and friends dining out in area restaurants.
Gary is survived by his sisters, Shirley (Gerald) O'Dell of Tioga, PA and Judy Smith of Addison, along with several nieces and nephews.
He was preceded in death by his sisters, Pearl Drake and Dawn Mertsock and by his brothers, Harry Charles "Chuck" Gurnsey and Lee Gurnsey.
There will be no services. Gary will be laid to rest in his family plot in Woodhull Cemetery.