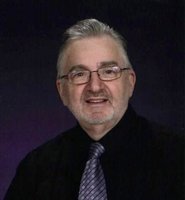 Keith L. Thompson
Keith L. Thompson, 74, of Derby Hill Road, Addison, passed away on Tuesday, January 23, 2018 at Strong Memorial Hospital in Rochester, NY surrounded by his family.
Born in Wayland, NY on November 22, 1943 to the late Lyle and Lillian Fae (Stone) Thompson, he was a 1961 graduate of Canaseraga Central School.
On December 11, 1965 he married the former Patricia A. Kitchen in Corning, NY.
In addition to serving in the Army National Guard from 1965 to 1971, Keith retired after a 43 year career with Ingersoll Rand and later Dresser Rand in Painted Post where he had been a machinist and later a quality control inspector. He was a longtime member of the Addison Christian & Missionary Alliance Church where he had been a trustee, youth leader and sunday school teacher. Upon the closing of the church, he and Pat became active members of the Beartown Road Alliance Church in Painted Post. Keith enjoyed mechanical work on vehicles as well as woodworking.
Surviving is his wife of 52 years, Patricia "Pat" Thompson, his children and their spouses, Pamela (Raymond) Jones of Painted Post, Connie (James) Nichols of Campbell, Jeffrey (Ruby) Thompson of NJ and Jill Troup of Corning; his grandchildren, Josh (Ashlee) Allington, Rebecca, Thomas and Anthony Nichols, Brianna (Cody) Lawrence, Alex, Kieran and Bianca Thompson and Noah and Elijah Troup; his great grandchildren, Spencer and Rylee Allington; his sisters, Sharon Stiles of Hornell, Marlene (Bill) Laucht of Matthews, NC and Charlotte (Robert) Smith of Emmaus, PA as well as many nieces and nephews.
He was preceded in death by his parents, Fae and Lyle Thompson and his sisters, Linda and Norma Thompson.
The family will receive friends on Saturday, January 27 from 1:00 to 3:00pm at the Campbell Christian & Missionary Alliance Church. Funeral services will follow there at 3:00pm with Keith's brother-in-law and service buddy, Rev. Robert Smith officiating.
Burial will be at a later date.
It is suggested that memorial donations in Keith's name may be made to the Campbell Christian & Missionary Alliance Church.