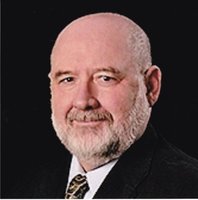 Michael R. "Mike" Silsbee
CANISTEO: Michael R. "Mike" Silsbee, 65, of Third St. passed away unexpectedly following a short illness Thursday morning, January 25, 2018 at the St. Elizabeth Medical Center in Utica.
Mike was born February 10, 1952 in Hornell to the late Ray and Doris (Loper) Silsbee.
Mike was a graduate of Canisteo Central School class of 1970. He attended Alfred University where he graduated with a degree in Ceramic Engineering. He worked for several years on Conrail (formerly the Erie Lackawana Railroad) until returning to further his education. He eventually earned his Masters Degree and a PhD in ceramics at Penn State University in State College, Pa.
Mike was very accomplished in his career working at Penn State teaching and in research. He finished out his career at the RJ Lee Group in Pittsburgh, Pa. He retired and moved back to Canisteo in 2014. Mike's retirement revolved around his 4 great nieces who were the apples of his eye and his beloved dog "Dee".
Mike is survived by a sister Kathy (Gary) Stewart of Canisteo, a niece Corrie (Patrick) Crook of Clarksville, TN. A nephew Eric Stewart of Canisteo and great nieces, Gillian and Brianna Crook and Zaida and Amylia Stewart. He is also survived by his long-time hunting buddy and uncle, Dale (Sharon) Loper of Nunda and an aunt Carol (Craig) Andrews of Virginia.
The family will receive friends from 5-7 pm Monday, January 29, at the Buena Vista Wesleyan Church, Cty. Rte. 69 in Canisteo, where a memorial service and celebration of life will take place following calling hours at 7:00 pm. Burial will be at the convenience of the family in Hillside Cemetery in Canisteo.
Memorial contributions in Mike's name may be made to the Canisteo Fire Dept. c/o Michael Wilson, 35 Main St. Canisteo, NY 14823.