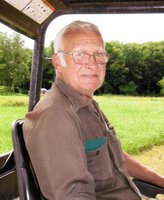 David I. Dickerson
Lindley, NY | David I. Dickerson, 71, of Lindley, NY, died at home very suddenly on Tuesday, February 6, 2018.
Born in Troupsburg, NY on February 16, 1946, Dave was the son of the late Irving D. and Marguerite A. (Watkins) Dickerson. He was a graduate of Addison Central School and furthered his education at Williamsport Community College where he studied heavy equipment operation and maintenance.
On Aug. 19, 1967, he and the former Connie Poling were married in Maine. Dave was a self employed Mac Tool Representative for 15 years. He then was employed by the transportation department of Addison Central School. He retired as the head bus mechanic there. An avid outdoorsman, Dave loved hunting, NASCAR and attending area dirt track racing. He enjoyed auctions and tractor shows, but his primary fulfillment came when he was operating any piece of heavy equipment.
Surviving are his wife, Connie Dickerson of Lindley, his children, Deanna Dickerson and Chad Dickerson, his grandchildren, Audra Cook (Mike Decker), Hailey Price (Richard Graham) and Hunter Price (Rosanna Travis), great grandchildren, Riley, Lillian, Jacob and McKenna, his sisters, Carol West of Nelson, PA and Peggy (Ronald) Hawkins of Lynchburg, VA, his brother, Donald (Tina) Dickerson of Addison and several aunts, uncles, nieces, nephews and cousins.
Dave was preceded in death by his parents, his brother, Stanley Dickerson, who died in Vietnam in 1969, his brother in law, Ronald West and his mother in law, Audrey Poling.
Visitation will be held on Friday, February 16 from 3 to 5 pm at the H.P. Smith & Son Inc. Funeral Home, 1607 Main St. Woodhull, NY.
Burial will be in Woodhull Cemetery.
In lieu of flowers, donations may be considered to be made towards medical and living expenses for David's nephew, Gary West who is undergoing treatment of lymphoma. A benefit is scheduled for Saturday, Feb 17 from 1-5 pm at the Knoxville VFW, 703 Boatman Road, Knoxville, PA. Donations can also be made by mail payable to Wendy Bathgate, 1228 French Hill Road, Middlebury Center, PA 16935.