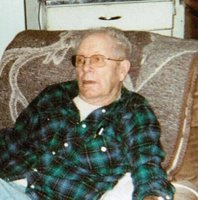 Lyle R. Taft
Lyle R. Taft, 86, of St. Rte. 417, Addison (Town of Woodhull), passed away at home on Sunday, February 18, 2018 following failing health.
Born in North Fork, PA on April 27, 1931, Lyle was a son of the late Erba and Ruth Hurler Baker. He was a graduate of the former Harrison Valley High School.
On April 27, 1954, Lyle and Edith Moyer Campbell were married in Canisteo. She preceded him in death on February 7, 2005.
As a young man Lyle was employed for a short time by Corning Glass Works. He spent most of his life operating the family farm in Woodhull with Edith and Edith's daughter and son in law and grandsons. They worked hard, long hours to make their farm a success and it remains as one of just a few operating dairies in Woodhull.
An avid deer hunter, the Taft farm was always the center of activity during deer season for Lyle's friends and family and always produced a plentiful deer harvest.
Surviving Lyle is his step daughter and her husband, Della and David Cronk of Addison, his grandchildren, Mark (Barb) Cronk of Addison, Laura (Andy) Learn of Cameron Mills and James (Bonnie) Cronk of Woodhull, his great grandchildren, Hope Cronk, Krysta (Mike) Cronk, Mindy Brush, Chris (Virginia) Taft, Cheryl (Mike) Shaut, Michael Lute and Scott Lute, great great grandchildren, Faith Cronk and Miles Brush, his sisters, Dorothy Lewis and Eleanor Johnson, both of Wellsville, his brothers, Erba Baker of Bradford, PA and Howard (Brenda) Baker of Westfield, PA and many nieces and nephews.
Friends may call on Wednesday, February 21 from 12 to 2 and 7 to 9 pm at the H.P. Smith & Son Inc. Funeral Home, 1607 Main St. Woodhull, NY. Funeral services will be held there on Thursday at 11 am with Rev. Brian Diffenbacher officiating.
Burial will be in Woodhull Cemetery.