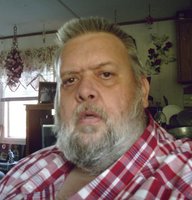 Terry R. Jordan
Terry R. Jordan, 62, of Cty. Rte. 82, Woodhull (Town of Troupsburg), died on Saturday evening, February 24, 2018 at St. James Mercy Hospital in Hornell after being stricken at home.
Terry was born in Hornell on November 28, 1955, the son of the late Chester L. and Pauline M. Cook Jordan. He was a 1975 graduate of Cowanesque Valley Junior-Senior High School in Westfield, PA.
On February 11, 1978, he and the former Carol Morgan were married at the Troupsburg Baptist Church.
As a young man, Terry operated the family dairy farm in Woodhull. He later worked as a mechanic for the Painted Post Firestone Store as well as for Gunlocke in Wayland and the Golden Age Cheese Factory in Woodhull. He loved his family dearly and was especially proud of his son and daughter and adored his twin granddaughters.
Terry is survived by his beloved wife of 40 years, Carol at home, his daughter and son in law, Tara and James Howard of Woodhull, his son and his fiancé, Christopher Jordan and LeeAnne Herold of Troupsburg, his year old granddaughters, Anna and Emma Howard, his sisters, Janice Gee of Westfield, Pa and Penny Mantz of Roulette, Pa, his brother, Larry Jordan of Tennessee and many nieces and nephews and brothers in law and sisters in law.
He was preceded in death by his parents, his brother in law, Larry Gee and his nephews, Adam Jordan and Jermey Learn.
Friends may call on Saturday, March 3, from 11 am to 1 pm at the H.P. Smith & Son Inc. Funeral Home, 1607 Main St. Woodhull, NY. A memorial service will follow at 1 pm with Pastor Larry Adee of the Troupsburg Baptist Church officiating.
Burial will be in Woodhull Cemetery.