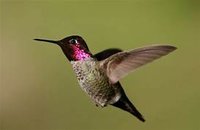 Louise Horton
Jasper, NY | E. Louise Horton, 90, of County Route 123, Jasper, NY, passed away peacefully at home on Monday, April 2, 2018.
Louise was born in Canisteo, NY on September 5, 1927, the daughter of the late Clifford and Eva (Kelley) Hunt. She was raised in Jasper and was a graduate of Jasper Central School. Following high school, Louise attended the Hornell Business Institute.
On September 7, 1946, she married Bernard E. Horton. Bernard preceded her in death on October 22, 2005.
Louise and Bernard were lifelong dairy farmers, operating their family farm on the North Jasper Road in Jasper. Louise also was a food service employee in the cafeteria at Jasper Central School. Upon their retirements, they built their present home in Jasper. She was a talented keyboard musician and was the musician for events of the Jasper OES Chapter of which she was a long time member.
Louise is survived by her children and their spouses, Susanne and Matt Yaninas of Campbell, Diane Lewis of Jasper and Duane Horton and Diane Clarkson of Beaver Dams, 7 grandchildren, 5 great grandchildren and nieces and nephews.
Besides her husband Bernard, Louise was predeceased by her son in law, Terry L. Lewis on December 8, 2017 and her brother, Sheldon Hunt in 2007.
Friends may call on Thursday, April 5 from 1-3 and 6-8 pm at the H.P. Smith & Son Inc. Funeral Home, 1607 Main St. Woodhull, NY. An OES memorial service will follow visitation at 8 pm. A funeral service will be held there on Friday at 11 am with Rev. Brian Diffenbacher officiating.
Burial will be made in Jasper Cemetery.
Memorials in Louise's name may be made to the Jasper Free Library.