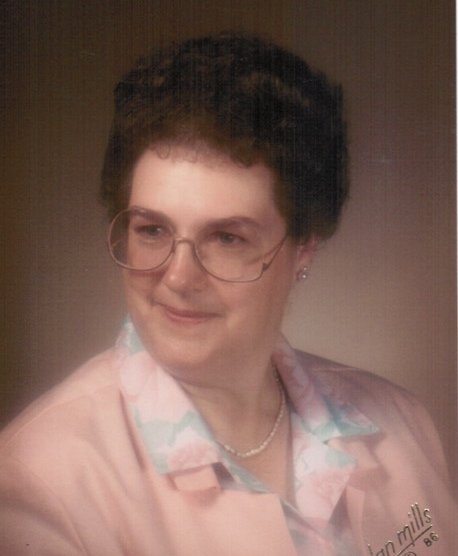 Obituary of Lucille C. Austin
Lucille C. Austin, 82, of Cty. Rte. 84, Troupsburg, NY, entered into eternal rest on Friday, July 28, 2017 at Robert Packer Hospital in Sayre, PA following a brief illness.
Lucille was born in Harmony, New Jersey on June 4, 1935, the daughter of Andor and Catherine (Trach) Wester. She was a 1953 graduate of Belvidere High School in Belvidere, NJ.
As a young woman in New Jersey, Lucille was employed as a Licensed Practical Nurse at Warren County Hospital in Phillipsburg, NJ.
On Dec. 18, 1976 in Phillipsburg, she married G. Vernon Austin. They eventually made their home together in Vernon's home town of Troupsburg. He preceded her in death on Apr. 15, 1999.
As a resident of Troupsburg, Lucille was very involved in her community. She was a member and longtime pianist of the Troupsburg United Methodist Church. She was a past member and former EMT of the Troupsburg Ambulance Assoc. She and Vernon had been members of the Troups Creek Grange. Lucille was an active member of the Woodhull TOPS chapter as well as the Laurel Exercise Center in Knoxville, PA.
She was an avid reader, particularly mystery novels. She loved to cook and to tend to her manicured floral gardens. Lucille had a tradition of preparing holiday feasts on Thanksgiving and Easter and inviting any in the community who otherwise might be alone. Her beloved pets were always dear to her as was her love of music.
She is survived by her son Richard Stout of Newfoundland, PA, her daughter, Deborah Stout of Hornell, her daughter in law, Gail Stout, her grandchildren, Richele and husband Charlie and Cari and husband Carl, great grandchildren, Ava, Caleb, Riley Marie and Mason, her brother, Andrew Wester of Harmony, NJ, her sisters, Alice Ponce of Greenville, SC And Kathleen Brassaw of Harmony, her step sons, Jim (Sue) Austin and Roger (Linda) Austin, all of Troupsburg, her dear sister in law, Joyce Symonds of Woodhull, brother in law, Nyhl (Linda) Austin, sister in law, Gloria Austin and several nieces and nephews.
Besides her husband Vernon, Lucille was predeceased by her son Mark Stout in 2011 and her sisters, Peg Hempe and Susan Plake.
Friends may call on Sunday, Aug. 6, 2017 from 1 to 3 pm at the Troupsburg United Methodist Church. A memorial service will follow at 3 pm with Mr. Erick Potter officiating. Lucille will be laid to rest next to Vernon in Mt. Hope Cemetery, Troupsburg.
Memorials may be mad to the Troupsburg United Methodist Church.