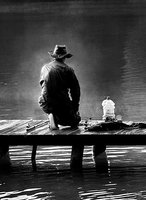 Johny A. Drake
HORNELL: Johny A. Drake, 70, formerly of Jasper and the Milwaukee Road, passed away Wednesday, June 19, 2019 at Hornell Gardens after an extended illness.
Johny was born May 23, 1949 in Hornell to the late Leo and Kathryn (Parsels) Drake.
He had worked for many years for the Canada Dry, Co. in Hornell as a truck driver. He was a graduate of Jasper Central school and had also worked for the Town of Hartsville for a short period of time prior to working at Canada Dry.
Johny enjoyed playing horseshoes, cutting and splitting firewood, fishing and hunting.
Johny is survived by five sons: Jonathan Drake of Cameron, Danny (Christina) Drake of Hornell, Matthew (April) Drake of Virginia, Jeffrey Drake of Greenwood and Phillip (Felisha) Drake of Clare, Michigan. He is also survived by his siblings, Janet (Chuck) Robards of Howard, Terry Delgado of Hornell, Robert (Nancy) Drake of Canisteo, Kathryn Eldridge of Jasper, Michael (Gayle) McKinney of Nunda, Diane (Ronald) Kendall of Arkport, Louise Palmer of Crane, KY and Dale Drake of Canisteo, 20 grandchildren and several nieces and nephews.
He was predeceased by two brothers, Leo and James drake.
There will be no prior calling hours, family and friends are invited to a memorial service Saturday, June 22 at 2:00 pm at the H.P. Smith & Son, Inc. Funeral Home, 29 East Main St. in Canisteo. Burial will be at the convenience of the family.
Memorial contributions in Johny's name may be made to the Hornell Area Humane Society, 7649 Industrial Park Rd. Hornell, N.Y. 14843.