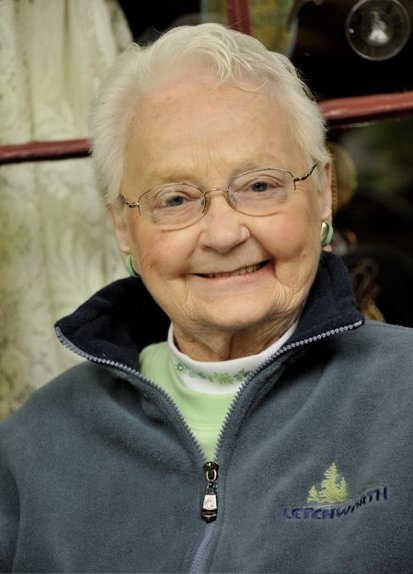 Obituary of Dorothy Lee (Stewart) Roe
CANISTEO — Dorothy Lee (Stewart) Roe, 88, of 20 West Main St., Canisteo passed away peacefully on Thursday, August 27, 2020 at the home of her loving son and daughter-in-law, Terry and Patti Roe, in Eustis, Fla. after an extended illness, just short of her 89th birthday. Dorothy, or as she was known to friends and family, "DL", was born on September 8, 1931 in Hornell to the late Dr. and Mrs. Harold and Genevieve Stewart (Mike and Peg). She lived in Canisteo for the majority of her life and graduated from Canisteo Central School in June 1949. After finishing her course work at Hornell Business School, she started working at the former First State Bank in Canisteo. She married Leroy E. Roe of Hornell in December 1949 and soon after welcomed two sons to the family, Jon and Terry. Roy died in 1978 after a long illness. In 1982, DL welcomed Dave Oakes into her life and together in 1988 they opened the Captain's Nook Liquor store in Canisteo where they worked until retirement. Dave passed away in 2003. After DL's beloved sister, Joyce McDaniels, passed away in September 2008, the extended McDaniels clan adopted DL as their substitute Mom and she reveled in that duty. DL was a member of the Canisteo Presbyterian Church for over 60 years and she loved the camaraderie she found there. At times in her life she belonged to the Canisteo Bowling League, Stitchery and Kohoco. She loved to sit on her porch on West Main Street, read a good book and watch the world go by, ready to chat with anyone who happened by. Mostly she loved to be with friends and family. She had an unforgettable joyful laugh that will be missed by all. DL is survived by her sons, Jon (Gretchen) Roe of Los Angeles and Terry (Patti) Roe of Eustis, Fla.; her brothers, Bill (Jennifer) Stewart of Ocala, Fla. and Jimmy Stewart of Tavares, Fla.; granddaughter, Brandi (Kyle) Hand of Belmont, N.Y., Joyce and Paul "Mac" McDaniels children, P.D., Jeff, Connie, Mike and Tommy, and all their spouses and children. Also, Roy's sister, Carol (Bob) Dickey of Hornell and sister-in-law, Janet Roe of Endicott, N.Y., and the extended Roe clan in all parts of the globe. Also, special family friends Karen (Dick) Canne, Angie Van Allen and Charlotte Andrews. DL's immediate family especially wish to thank Connie and Dick Knight and Mike and Liz McDaniels for their unbelievable love and support during DL's final months of life. A special mention needs to be made of the love and support of Terry and Patti Roe as they provided a home for DL in Florida so as to escape the harsh winter of the Canisteo Valley. Due to the current COVID-19 pandemic, there will be no calling hours or services at this time. In lieu of flowers, the family suggests that a donation be made to the American Diabetes Foundation, 2451 Crystal Drive, Suite 900, Arlington, VA 22202.
Due to the current COVID-19 pandemic, there will be no calling hours or services at this time.