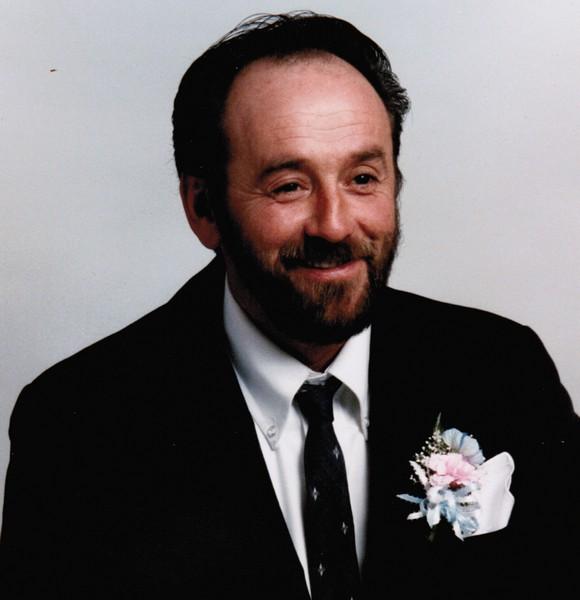 In Memory of
Richard D. Mayo Jr.
1948 - 2017
Obituary of Richard D. Mayo Jr.
Richard D. Mayo Jr., 69, of Church Hill Road, Woodhull, NY, passed away very suddenly on Monday, May 15, 2017 at St. James Mercy Hospital in Hornell after being stricken at a home in Troupsburg.
Dick was born in Hornell on April 10, 1948, the son of the late Richard D. and Josephine A. Hadley Mayo. He attended Addison Central School, graduating in 1966.
Dick worked his entire life in building trades. He began as a residential painter for 10 years, working for Ray Nichols of Rochester, he then worked with his brother Dan B. Mayo in building construction for 12 years. He eventually began a 33 year career with Wade's Building Supply in Addison from where he had retired but still was a sales associate there part time.
He was an avid deer hunter and enjoyed stock car and go kart racing. He was involved helping family members with their racing endevours over the years. He was especially proud of the old hot rod that he owned.
Surviving Dick are his children and their families, Bryan Mayo of Addison, Sheila and Andy James of Mt. Morris, NY, Russell Mayo and Samantha Beebe of Woodhull, Emily and Eric Rowe of Sayre, PA, Kristoffer and Sheena Mayo of Addison and David Mayo (Hayley Stuart) of Woodhull, grandchildren, Brianna Mayo, Tyler Mayo, Brittney Rogers, Hannah James, Sean James, Tasha Mayo, Taylor Mayo, Jennifer Mayo, Austin Rowe, Alex Rowe, Allyson Rowe, Kristoffer Mayo Jr., Mercedes, Rebecca and Sophia, great granddaughter, Caelyn Van-Mayo, sister, Carolyn Joan Ribble of Addison, brother, Dan B. (Rae) Mayo of Addison, aunts and uncles, David and Betty Mayo of Oldsmar, FL, Deo and Ruth Mayo of Canisteo, Pauline Gottschalk of Jasper, Norma Misewicz of Cottonwood, AZ and Arlene Brewer of Woodhull along with many nieces, nephews and cousins.
Dick was preceded in death by his parents, his son, Nicholas in 1998, his brother, Donald Mayo and his brother in law, Andrew J. Ribble.
Friends may call on Thursday, May 18 from 3-5 and 7-9 PM at the H.P. Smith & Son Inc. Funeral Home, 1607 Main St. Woodhull, NY. Funeral services will be held there on Friday at 11 AM with Rev. Brian Diffenbacher officiating.
Burial will follow in Jasper Cemetery.