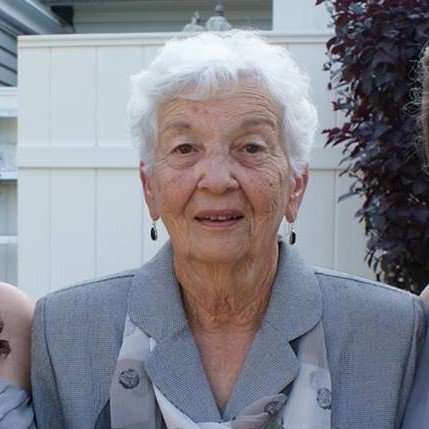 Obituary of Onolee Dempsey
Onolee J. Dempsey of Troupsburg, NY, passed away, as she had lived, surrounded by her family, on Sunday, May 13, 2018.
Onolee was born on November 18, 1933, the youngest of five siblings. She married Matt (George) Dempsey on November 26, 1955. Matt predeceased her in death on December 9, 2013. Onolee was a lifelong resident of Troupsburg where she was an aide at Troupsburg Central School for over 20 years and an active member of the Troupsburg United Methodist Church. Onolee was a person who cared deeply about others, often putting their needs above her own. She could be found volunteering at the local food pantry. Each spring, Onolee was a faithful helper at the Young Hickory Flower Farm, a task which she especially enjoyed after the long winter.
Onolee's greatest joy in life was her family. Her house was a place of comfort and warmth, always filled with lighthearted laughter and happy conversations. In the winter there was a roaring fire in the woodstove and for many years, children splashed and played in the pool all summer. She had cookies in the freezer year-round. Onolee's love for others was best shown in a roasted turkey on Thanksgiving, a ham on Christmas or a dish of homemade macaroni and cheese just because. She hosted countless holidays, birthdays, and family dinners. Even when a meal was not at her house, she would insist on doing the dishes for whomever had prepared the food.
Those who knew Onolee will miss her easy laugh, her alto singing voice, and the way in which she could speak her mind, yet still be kind.
Surviving are her two daughters and sons in law, Denise and Max Dreher of Troupsburg and Amy and Mike Cornell of Troupsburg, 5 grandchildren, Hillary McCaffrey (Brian) of Greenwood, NY, Jay Dreher (Emily) of Corning, Gracie Dreher (Kyle) of Hornell, Courtney Cornell (Richie) of Troupsburg and Evan Cornell (Logan) of Troupsburg, 2 great-grandchildren, special nieces: Gail and Sharon Bertch, special cousin: Nena Kelley and other nieces, nephews and cousins.
Besides her husband Matt, Onolee was preceded in death by her parents, her brothers, Edwin Bertch and Donald Bertch and her sisters, Kay Berggren and Arlouine Robinson.
Friends may call on Tuesday, May 15 from 1-3 and 6-8 pm at the H.P.Smith & Son Inc. Funeral Home, 1607 Main St. Woodhull, NY. Funeral services will be held there on Wednesday at 10 am with Pastor Erick Potter officiating.
Burial will be in Young Hickory Cemetery, Troupsburg.
Memorial contributions are requested for the Troupsburg Ambulance Corp. c/o Kay Seeley, Treasurer, 3061 Hopper Hill Road, Troupsburg, NY 14885.