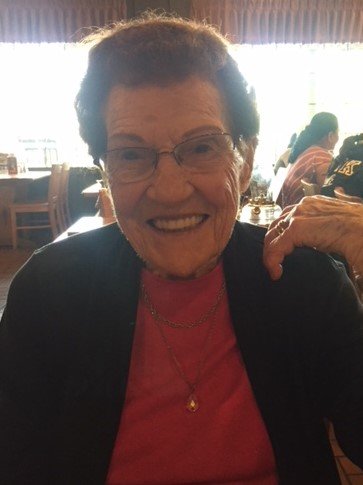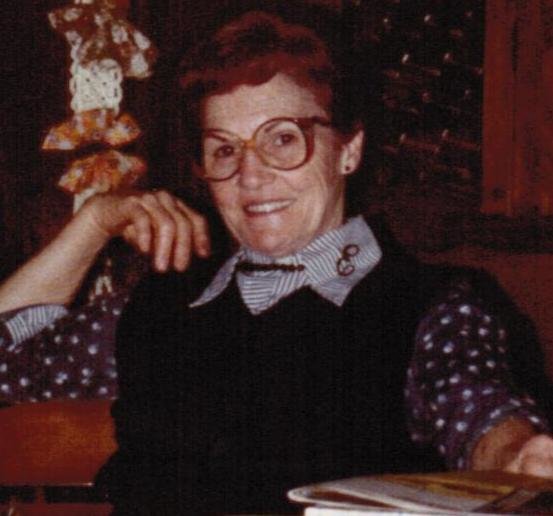 Obituary of Ethel Marie Rude Wood
Our loving grandmother, Ethel Marie Rude Wood, age 99, went to be with the Lord on Monday, August 13, 2018
Ethel was born on August 7, 1919 in Woodhull, NY to Frederick and Lena Rude. Ethel was preceded in death by her parents, eight brothers and sisters, her loving husband of 50 years, Loren (Red), and daughter, Dorothy June Beye.
Survived by her grandchildren, Elizabeth DeFrancesco and Elaine Cox (Leslie), six great grandchildren, Nicole Miller, (fiancé, John Lagler) Natalie Peterka (Scott), Chloe Drew, Phoebe, Evan and Hillary Cox, five great great-grandchildren, Maxwell Miller, Cali, Olivia, and Ellie Peterka, Trevor Ross, and many nieces and nephews.
Ethel worked at the Corning Box factory where she met her husband, Red. They worked side by side on the same machine for 15+ years. Together they built two homes, the first, using nails gathered and straightened from old farm homes. Grandma and Grandpa loved to camp and just hop in the car and take road trips to nowhere; theirs was a love like no other.
Ethel will be remembered for many things, her delicious apple pie, popcorn balls that she would share with the neighborhood children, her chocolate chip cookies that no will ever be able to make the same, but above all, she will be remembered for the undying love she had for her family and friends.
A special, heartfelt thank you to Karen, Bill, Alexis, and Billy Tucker for the extraordinary care and love given to our grandma. Grandma was so happy in your home, as she said; "I'm home, up on the hill, breathing that fresh country air". We will be forever grateful.
We would also like to thank the wonderful care given by all the nurses at Care First. May God bless you all for the work you do.
Calling hours will be on Saturday, August 18th from 12:00 – 2:00 at H.P. Smith & Son Inc. Funeral Home, 1607 Main St., Woodhull, NY 14898. Ethel's funeral service will follow there at 2:00.
Following the graveside service (Mt. Hope Cemetery, Troupsburg) there will be a celebration of life dinner at the Troupsburg Fire Hall. Please come and share your memories of our Grandma.
In lieu of flowers, memorial donations may be made to Troupsburg Volunteer Fire Department, 876 State Route 36, Troupsburg, NY 14885.