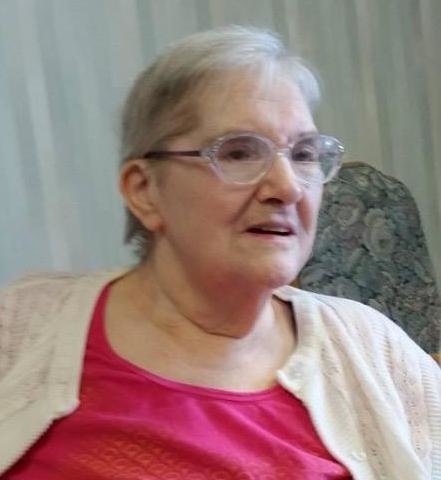 Obituary of Ruth Hoaglin
Ruth Hoaglin, 85, a resident of Elcor Nursing and Rehabilitation Center of Horseheads, NY for the past 6 years, passed away Monday evening, Oct. 1, 2018.
Ruth was born in Corning on April 1, 1933 to Clyde and Sarah Smith Wheaton.
Over the years Ruth worked many places, Marion Rohr in Hornell, NY, Addison Pinnacle, Addison Central School cafeteria, Woodhouse in Corning, Corning Hospital Snack Bar and Athens Restaurant.
Ruth is predeceased by her parents, Clyde and Sarah Wheaton, her husband, Richard, 3 brothers, 6 sisters and 3 of her sons, Robert, John and Frederick.
Survivors include 2 sisters, Patricia Morse and Barbara Jones and 1 brother, Daniel Wheaton. Surviving children, Kay Marvin, Susan Van Dusen (Sonny), Nancy Blank (Walter Tustin), David (Gail), Christopher (Leann), Jamie (Adriane), Sara Jo Evans (David Cunningham) and Douglas Hoaglin. Also surviving are 32 grandchildren and 53 great grandchildren and a few great great grandchildren.
A memorial service will be held on Saturday, Oct. 6, 2018 at 2 pm at the Woodhull Cemetery Chapel with Lonnie DeWalt officiating. Burial will follow at Woodhull Cemetery.
In lieu of flowers, donations can be made to the Alzheimer's Association, 435 E. Henrietta Road, Rochester, NY 14620.
Arrangements are with the H.P. Smith & Son Inc. Funeral Home in Woodhull.