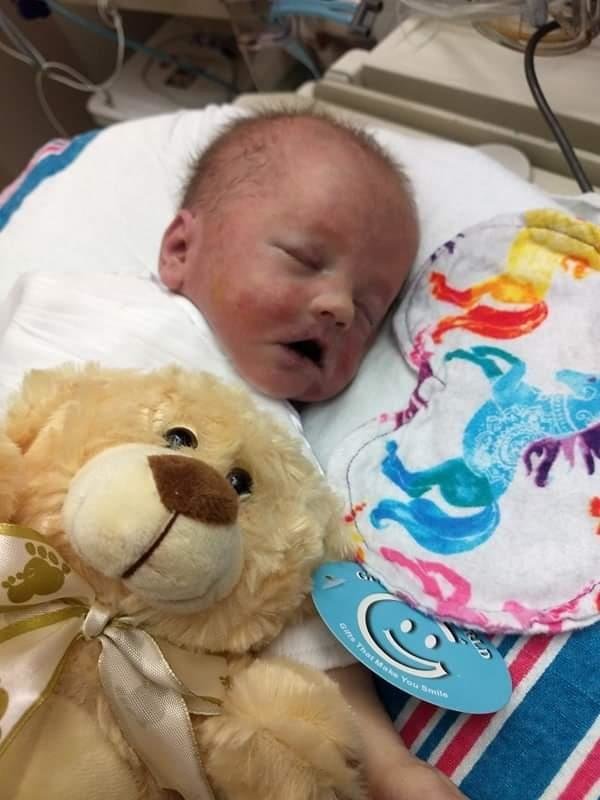 Obituary of Zoey Haynes
Zoey Rose Haynes, 1 day old infant daughter of Hannah Williams and Robert Haynes Jr., passed away on Sunday, November 18, 2018 at Strong Memorial Hospital in Rochester.
Zoey was born in Corning on November 17. She leaves behind her parents, Hannah Williams and Robert Haynes Jr. of Lindley, brother, Wallace Haynes at home, maternal grandparents, Kim Williams of Woodhull and Frank (Tonya) Cross of Addison, paternal grandparents, Robert Haynes Sr. and Toni Cosier of Lindley, maternal great grandparents, James and Delbertdeen Williams of Woodhull, paternal great grandparents, Debbie Cosier (Clifford Morseman) and Barbara Haynes, aunts and uncles, Keisha Buck (Matt Eldridge), Destiny Cosier, Hans Seeger, Jake Buck and Hunter Cross, great aunts and uncles, Ricky (Angie) Williams, Kevin Williams, Eric (Esther) Williams, Allen Williams (Karen Nelson), Fred (Liz) Cosier, John Welch, Jason Welch, Melissa Cosier, Jackie Welch, Vivian Haynes (Jerry) and Janice Wormath, cousins, Gage Buck, Xander Buck, Kai Eldridge, Nataila Seeger, Sophia Cosier, James Williams, Hayden Williams, Kylen Williams, Chris Williams and Mike Williams (Krysten). She was predeceased by great grandfather, Wallace Haynes.
The family will receive friends for a period of visitation on Saturday, December 1 from 1 to 3 pm at the H.P. Smith & Son Inc. Funeral Home, 1607 Main St. Woodhull, NY.