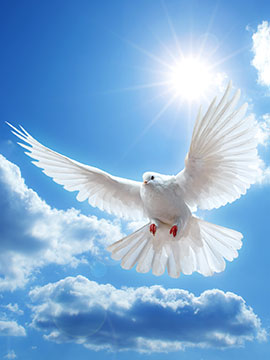 Obituary of Dennis Smith
Jasper, NY | Dennis L. Smith, 69, of Hardy Road, Jasper, NY, passed away at home on Monday, December 31, 2018 following a lengthy illness.
Dennis was born in Corning, NY on May 20, 1949 and was the son of the late Lionel and Irma Soule Smith. He grew up in the Orr Hill area of Addison and attended Addison schools.
On November 2, 1970, he and the former Mary C. Oles were married in Tuscarora.
Dennis became employed at Ingersoll Rand in Painted Post and worked there as a machinist through their transition to Dresser Rand from whom he retired with 28 years of active service. Following his retirement, he and Mary began a relationship with Don Ray Drive Away in Pennsylvania. They worked as a driving team to deliver new motorhomes from the manufacturer to dealerships and RV shows all over the country. They truly loved this experience and were able to travel to places in the country that they otherwise would have never been able to see.
Dennis was a true outdoorsman who modeled himself after the rugged frontiersmen who explored and settled before him. As well as being an avid fisherman, he would hunt with an actual flint lock musket rifle and he developed a love of panning for gold in the West and aspired to go back for more.
Closer to home, Dennis served on the Jasper Old Home Day Committee for many years. He loved the dirt auto racing in the area and was there to help his son Matt with his car as well as his nephew during their racing careers on the local tracks. He and Mary were in the same seats week after week at Woodhull Raceway. He was a gifted handyman who could build or repair anything.
Surviving Dennis is his wife of 48 years, Mary Smith of Jasper, his daughter and son in law, Rebecca and Shawn Guinnip of Cameron Mills, his son and daughter in law, Matthew and Harmony Smith of Jasper, his grandchildren, Shane (Leah) Guinnip of Jasper and Justin Smith of Montrose, PA, dear family friend, George Wolfe, and many brothers in law, sisters in law and nieces and nephews.
Following Dennis' wishes, there will be no formal services. His family will host a life remembrance in the future.
Donations in memory of Dennis are suggested to the Wilmot Cancer Center, 601 Elmwood Ave., Rochester, NY 14642. www.urmc.rochester.edu/cancer-institute.