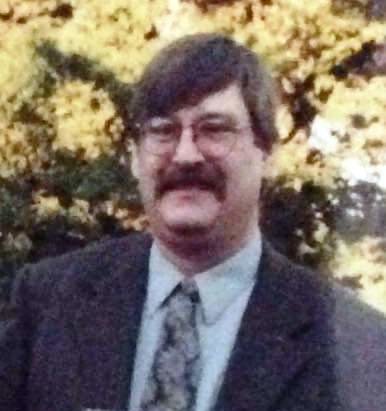 Obituary of Tommy Reagan Jr.
Addison, NY | Thomas E. Reagan Jr., 55, of Steuben St. Addison, passed away on Wednesday, July 10, 2019 at Strong Memorial Hospital in Rochester from organ failure.
Born in Corning, NY on July 19, 1963, Tom was the son of the late Thomas E. and Bernice E. (Myres) Reagan. He was raised in Addison and was a 1982 graduate of Addison Central School.
Shortly after his graduation, Tom entered the US Navy where he served from February 1983 to February 1987. After leaving the Navy, Tom attended Rutgers University where he studied Golf Course Management. He returned to work at the Pinnacle Golf Course in Addison where he had been employed as a teenager and prior to entering the service. He eventually became the course manager there. Following the takeover by New York State of the Pinnacle and Indian Hills Golf Course in Erwin, Tom also became course manager at Indian Hills prior to his retirement.
Tom was a lifelong communicant at St. Catherine's Catholic Church in Addison and was a former alter boy there. He was an accomplished pianist and an animal lover. Tom was a member of the Williams-Greengrass American Legion Post in Addison.
He is survived by his sisters and brothers in law, Mary and Ernest Button of Addison, Rose Reagan of Rockledge, FL, Marge and Jake Smith of Cameron, Patty and Paul White of Cameron Mills and Joanne Reagan (Craig Vona) of Addison, his aunt, Sister Scholastica Reagan of Tulsa, OK, his uncles, Robert (Janet) Reagan of Campbell and Richard (Kathy) Reagan of Addison and many beloved nieces, nephews and cousins.
Tom was predeceased by his parents, Tom & Bernice Reagan and his niece, Theresa Gush.
The family will be present to receive friends from 1 to 2 pm on Monday, July 15 at St. Catherine's Catholic Church in Addison. A Mass of Christian Burial will follow there at 2 pm with Father Patrick Connor, celebrant.
Burial, with military honors, will be made in St. Catherine's Cemetery, Addison.
In lieu of flowers, memorial donations are requested for the Fingerlakes SPCA, 72 Cameron St., Bath, NY 14810.