Recommend Seth's obituary to your friends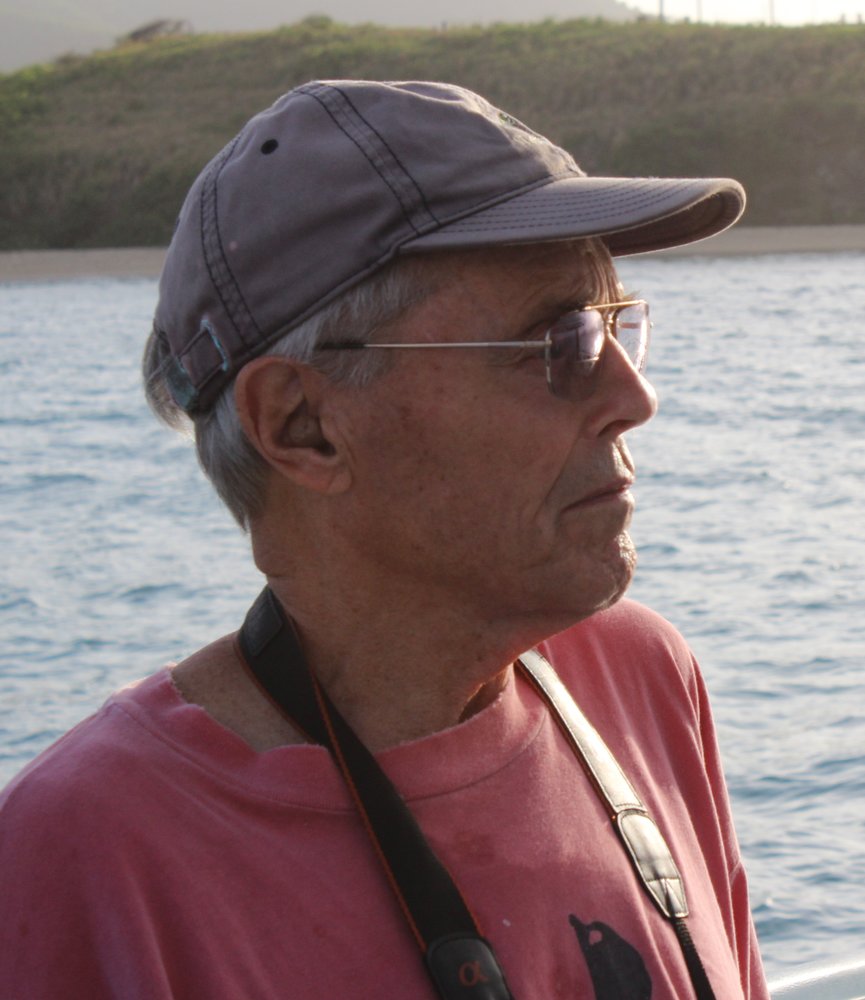 Obituary of Seth M. Corwin
HORNELL: Seth M. Corwin, 83, of Hillside Place passed away peacefully at his home Sunday afternoon, October 6, 2019, surrounded by the comfort and care of his loving family after a courageous battle with cancer.
Seth was born July 4, 1936 in Port Chester, N.Y. to the late Garrison R. "Bill" and Rosamond P. "Reggie" (Walden) Corwin. On October 20, 1990 he married the former Anne Barnes who survives and resides in Hornell.
Seth was a very accomplished man. He graduated from Philips Exeter Academy and was a 1958 graduate of Yale University where he earned a degree in Psychology. During his academic years he competed on the school hockey, skiing and sailing teams and anything else he could find time for.
After graduating from Yale, Seth returned home to help with the family businesses; the Scarsdale Bus Corp., the Tuckahoe School Bus Operation and helped establish Chappaqua Transportation in 1959. In 1972 he became involved in the standardization of NYS School Bus Driver Training and a Master Instructor for SBDI's. Throughout his years he has helped to instruct thousands of drivers in the importance of safety for the children and all. He was an instructor and trainer in both 19-A and PIRP programs and an Adult education CDL instructor.
In 1981 Seth was asked by the NYS Governor's Traffic Safety Committee to organize a new NYS Operation Lifesaver Committee which was officially kicked off in 1982. In 1985, after moving to Hornell, he helped Hornell Area Transit (HAT Buses) continue to grow with his wife Anne, and guide it to become what it is today.
His family's membership with the American Yacht Club in Rye, NY (the oldest yacht club in America) led to a lifelong love of sailing and experiences like no other. Seth was the National Sailing Champion of the 110 Class in 1958 and sailed in the America's Cup Trials in 1962. Some of his best memories were racing to Bermuda in his younger days. He can also say he was at Yankee Stadium the day Mickey Mantle hit his longest home run in 1963.
Seth had a love for trains as almost anyone could tell you. He was a certified locomotive engineer for the Steamtown National Historic Park and was involved in the training of many operators. He also served as Steamtown's representative on the Northeast Operating Rules Advisory Committee. His years of enjoyment with trains showed in the many photographs which became a coveted prize at many local fund raisers and gifts.
Throughout his years Seth remained active in the communities he served; including volunteer fire companies, municipalities, and in general giving back as much as they gave to him. He was a past president of both the Chappaqua and Canisteo Rotary Clubs being awarded the Paul Harris Fellowship from both clubs. His heart was as big as his life experiences and he lived it to its fullest. He was truly a gifted man who will be missed by many.
In addition to his wife Anne of Hornell, Seth is survived by two sons: Austin "Wally" (Kimberly) Corwin, Seth M. Corwin, Jr. three daughters: Tanya (Dave) Herbick, Cricket (Dean)Wilbur, Kimberly (Lorne) Courtney, a brother Nathaniel (Sarah) Corwin, sister-in-law Rosemary Corwin and a brother-in-law Lincoln (Elaine) Barnes, 10 wonderful grandchildren along with many loved nieces, nephews and special friends.
Seth was predeceased by a brother Garrison R. Corwin, Jr.
The family will receive friends from 12:00 - 2:00 pm on Saturday, October 12th at the H.P. Smith & Son, Inc. Funeral Home, 29 East Main St. in Canisteo, where funeral and committal services will take place immediately following calling hours at 2:00 pm. Burial will be in Rural Cemetery in Hornell.
Memorial contributions in Seth's name may be made to Hope Lodge and Hospitality House, 1120 South Goodman St. Rochester, N.Y. 14620 or to Care First 3805 Meads Creek Rd., Painted Post, N.Y. 14870.
Visitation
12:00 pm - 2:00 pm
Saturday, October 12, 2019
H.P. Smith & Son, Inc. Funeral Home - Canisteo
29 East Main Street
Canisteo, New York, United States
(607) 698-4552
Funeral Service
2:00 pm
Saturday, October 12, 2019
H.P. Smith & Son, Inc. Funeral Home - Canisteo
29 East Main Street
Canisteo, New York, United States
(607) 698-4552
Burial
Rural Cemetery
Almond Road
Hornell, New York, United States