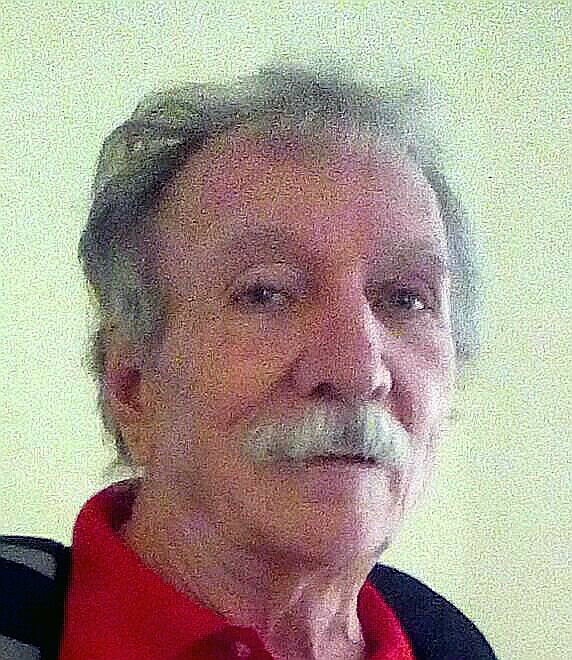 Obituary of Glennon Wayne Hays
Glennon Wayne ("Glen") Hays
Glen was born to Claude and Thelma Hays on November 26, 1945, in St. Louis Missouri. As a military family, Glen's Dad was stationed on Air Force bases in the Midwestern U.S., California, Arizona, the eastern coast, and in Panama. Glen was the eldest of three children, and he and his brother Gary, and his beloved sister Mary enjoyed many adventures together. Glen and his Dad were very close, often spending time on fishing trips.
Glen attended Pius X high school in Lincoln Nebraska, where he wrestled, was a body-builder, later practicing martial arts, and was an avid chess player.
After high school, he briefly attended a monastery in Conception Missouri before enlisting in the Air Force.
Glen served our country as a sergeant during the Vietnam Era. He was trained as a linguist in the Russian language, developing a love for languages. His tour of duty led him to Germany; visiting Europe became the topic of many of Glen's stories.
He attended the University of Central Florida, excelling in math and computer science.
An exciting chapter of Glen's life was written as he landed a job at Kennedy Space Center, where he worked on the Apollo 16 and 17, and Skylab projects.
Glen developed expertise as a computer engineer, designing technology for the touch pad microwave oven, and several telecommunication systems.
He was hired as a Russian linguist for a prestigious technical firm, and his love for this language, the Russian people, and their literature extended into his later life.
He married and had a son, Michael, and twin daughters, Amanda and Vanessa, living in Ohio, Virginia, and Florida.
He was known as a dynamic, dedicated worker, loving to joke and retell his many experiences.
In 1982 Glen moved to the Rochester NY area, continuing in his field, and in the following year he met and married Wendy Welles. They lived with her son Joshua as a family in the Rochester area, eventually moving to North Carolina. Here Glen contracted in Research Triangle Park in Raleigh.
Glen served the church alongside his wife in the children's ministries, building various projects that often included electronics. He also volunteered as a tutor for students in math.
His dedication to God and his family was evident in his integrity, faithfulness, and humility. Between contracts, Glen took jobs in construction, sales, retail management, worked as a cashier and even a "sandwich artist".
He was a friend to everyone, able to start a conversation on any subject.
Moving briefly to Florida, where he'd once enjoyed cast-net fishing, Glen and his wife soon after retired in Canisteo NY, purchasing a home where he loved to tend the yard and develop the old house. His pride and joy were the lilac trees he transplanted, reminiscing the days of the lilac festivals in Rochester.
In February of 2017, Glen suffered a stroke which left him challenged to relearn his speech, eventually regaining his grasp of Russian, motor control and mobility. With the aid of therapists, Glen diligently persevered, and enjoyed walking, gardening, and more home projects. He was an inspiration to many, and was greatly loved.
On October 16, 2019, Glen suffered to a fatal stroke, passing peacefully into the arms of his Savior Jesus Christ, two days later.
Glen left a legacy of faith, hope, humor, diligence, and compassion. He was predeceased by his parents Claude and Thelma Hays. He is survived by his wife Wendy (Welles) Hays of Canisteo, her son Joshua Stillman, of Rochester, his son Michael, of Mountainview, CA, twin daughters Amanda Seachrist, of Lebanon OH, and Vanessa Amos, of Orlando FL, his sister Mary Jensen of Sorrento FL, and his brother Gary Hays, of Sanford FL. Glen has eleven grandchildren, one great-grandson, and six nieces and six nephews.
A memorial service in his honor will be held on Saturday, November 9 at the Canisteo Wesleyan Church at 11:00 am with Military Honors.
Donations may be made in his memory to the Canisteo Wimodaugsian Library, Faith In Action, Samaritans's Purse, and the Arc of Steuben.
Memorial Service
11:00 am
Saturday, November 9, 2019
Canisteo Wesleyan Church
25 Greenwood Street
Canisteo, New York, United States
6076984635
Share Your Memory of
Glennon Wayne