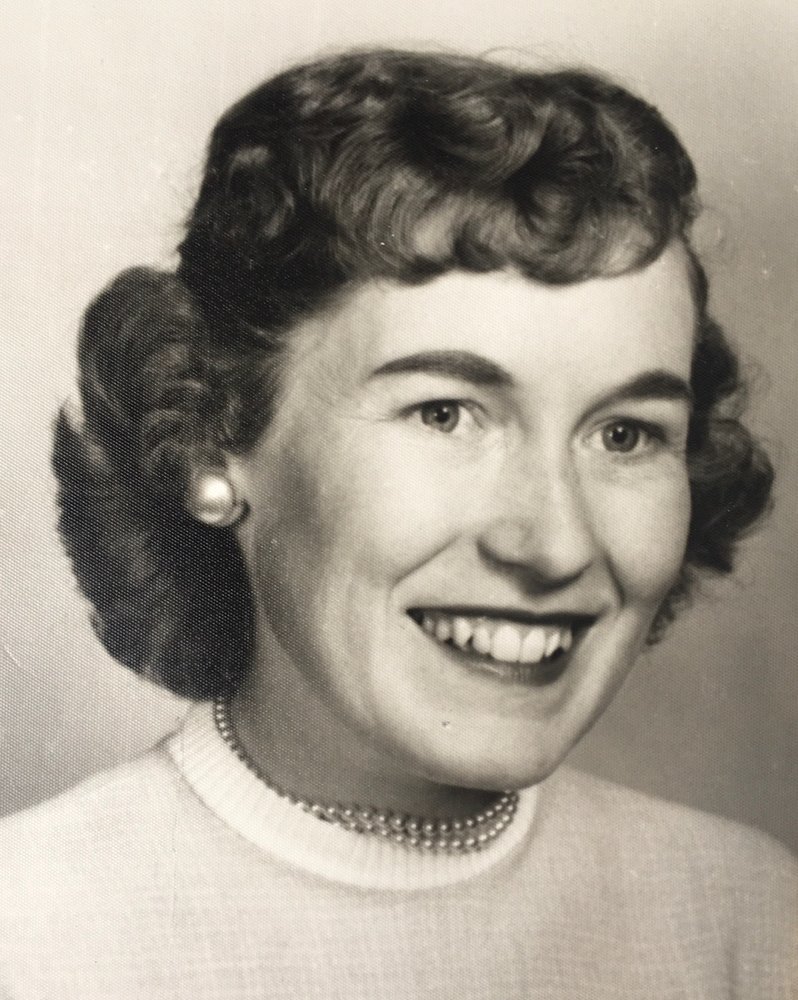 Obituary of Helen Heaslip
CANISTEO: Helen "Pat" Heaslip, 93, passed away Saturday, January 18, 2020 at St. James Mercy Hospital in Hornell after a short illness. Pat was born on May 15,1926 to parents Leo and Jessie Squires. She grew up in Attica NY and graduated from high school there in June 1944. Supporting the war effort after high school she worked in a clerical job at the Curtiss Wright Corporation's Plant #2 in Buffalo where the P-40 fighter plane was built. She graduated from Alfred University in 1948 with a Bachelor of Fine Arts Degree then went on to earn a Masters' Degree in education from Geneseo State Teachers College. Her teaching career started at the #24 School on Meigs Street in Rochester. She became engaged to the love of her life John Heaslip in June of 1955 just six days before she sailed from New York City to Norway where she spent six weeks at the University of Oslo at a summer school for American teachers. Her teaching career moved to Canisteo that fall. The couple was married in Attica NY on December 17, 1955. The couple was married for 63 years until John's passing in 2019. Pat was a loving and supportive mom to a Boy Scout family who regularly arrived home smelling of campfire and musty canvas tents. The kitchen was her domain and there was always something baking in the oven for supper or an after-school treat. She was an active member of the First Presbyterian Church of Canisteo and the town's Stitchery Club. Pat is survived by her two sons: Steve (Holly) Heaslip of Barnstable Mass and Paul Heaslip of Rochester and two grandchildren Katherine and Scott Heaslip. Pat is predeceased by husband John, her infant son Thomas Gavin Heaslip and sister Jean Travis. Family and friends are invited to a memorial service at the First Presbyterian Church in Canisteo on Sunday, March 15th at 2:00 pm. Burial will be in Woodlawn Cemetery in Canisteo. Memorial contributions in Pat's name may be made to the First Presbyterian Church, 10 South Main Street, Canisteo, N.Y. 14823.
Memorial Service
2:00 pm
Sunday, March 15, 2020
First Presbyterian Church
10 South Main Street
Canisteo, New York, United States
607-698-4552
A Fellowship time will follow the Memorial Service at Sommers Hall.