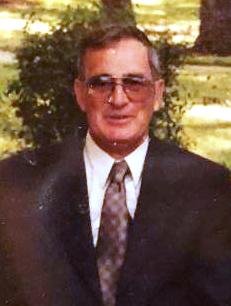 Obituary of Donald G. Farrand
Donald G. Farrand, 80, of Lyon Road, Woodhull, NY, passed away quite suddenly on Sunday, December 15, 2019 at Robert Packer Hospital in Sayre, PA.
Don was born in Corning on February 28, 1939. He was the son of Raymond and May (Risley) Farrand. He was a 1957 graduate of Jasper Central School.
Following high school Don attended Alfred State College and earned an Associates degree in agriculture. He received a Bachelors of Science in Agriculture from the University of Georgia in 1967. In 1974 Don received a Masters of Science in Education from Elmira College and in 1987 was awarded a Certificate of Advanced Studies in Administration from SUNY Brockport.
During the time he was acquiring his education, Don married Anna M. Houghtaling in Athens, GA on October 26, 1962.
Don began his career working for the New York State DEC. He then became a long time teacher of agriculture, conservation and heavy equipment operation at SCT BOCES in Horseheads, NY. He was an instructor and advisor for FFA and 4H for many years and oversaw an Adopt a Highway program for 11 years. After his retirement from BOCES, Don returned to the DEC as a seasonal groundskeeper.
Don had a long history as a Mason. He was raised in May 1960 at Robinson Lodge F&AM in Jasper. He served in Jasper as Master for 4 years, an assistant Grand Lecturer in the Steuben District for 4 years, Grand Sword Bearer for 2 years, North Star Steuben District Chairman for 3 years and thrice Potent Master for the Corning Lodge of Perfection for 5 years. He was a 32nd Degree Scottish Rite Mason.
Don was a current member of the NYS Conservation Council since 1980, Sons of the American Revolution, Fraternal Order of the Eagles, Steuben County Historical Society, former Town of Woodhull Historian for 3 years, NYS Hunter Safety Instructor, Retired Educators of Agriculture on NY, Vigilance Society of Steuben County, NYS Agriculture Society and has been honored many times by these groups.
Surviving Don is his wife of 57 years, Anna Farrand of Woodhull, his children and their spouses, Vernon and Brenda VanZile of Campbell and Donise and Dan Leonard of Woodhull, his grandchildren, Vernon VanZile III, Jason (Missy) VanZile, Ryan VanZile, Jaclyn (Jared) Koperczak, Corey (Richelle) Leonard and Britney (Zach) Burke, 8 great grandchildren, his siblings, Dale (Cathy) Farrand, Diane (Paul) Sherman, Donna (Tom) Huemme, Darlene (Bob) Richardson, David Farrand, Daniel (Darlene) Farrand and Dawn Farrand, his brothers in law, Stacy Jackson and Neil White along with many nieces and nephews.
Don was preceded in death by his parents, Raymond and May Farrand, his son, Steven VanZile and his sisters, Nancy White and Joan Jackson.
Friends and family may call on Thursday, December 19 from 1-3 and 6-8 pm at the H.P. Smith & Son Inc. Funeral Home, 1607 Main St. Woodhull, NY. A Masonic Service will be conducted at 7:30 pm during evening visitation.
Burial will be in Woodhull Cemetery.
Afternoon Visitation
1:00 pm - 3:00 pm
Thursday, December 19, 2019
H.P. Smith & Son, Inc. Funeral Home - Woodhull
1607 Main Street
Woodhull, New York, United States
(607) 458-5153
Evening Visitation
6:00 pm - 8:00 pm
Thursday, December 19, 2019
H.P. Smith & Son, Inc. Funeral Home - Woodhull
1607 Main Street
Woodhull, New York, United States
(607) 458-5153
Masonic Service
7:30 pm
Thursday, December 19, 2019
H.P. Smith & Son, Inc. Funeral Home - Woodhull
1607 Main Street
Woodhull, New York, United States
(607) 458-5153
Share Your Memory of
Donald